Berlin is its capital, but Hamburg, Munich and Cologne are also among the main cities of Germany. It is estimated that the average woman in Germany lives around 83 years, while the average man lives 79 years. The main language is German and main religion is Christianity.
There are a lot of stereotypes about Germans, as that they drink a lot of beer (which is true), they are hardworking and punctual (which is also true), and that the rate of unemployment in Germany is very low (true again).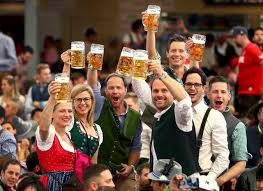 Mention traditional German food and most people tend to think of sausage, sauerkraut and beer — but German food is much more than these three things.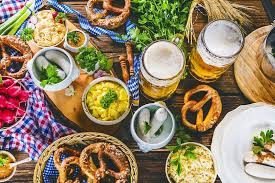 Germany has a long culinary history reflecting its rural roots and geography. Over the years, German food has evolved as a national cuisine through centuries of social and political change. Each region has its specialty and distinct flavor.
For instance, the area around Hamburg is known for fresh fish dishes while the South is known for all types of foods made of pork. But what they all have in common is the German heartiness and richness that you won't find elsewhere.
Cuisine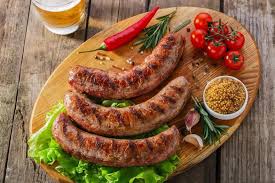 Germans drink a lot of beer, eat sausages and make bread of different taste. That is not only a stereotype, but a true fact. It is estimated that the average German consumes around 140 liters of beer per year. Only in 2012 alone, Germans drank 2.25 gallons of beer, which is actually the lowest level since the fall of the Berlin wall in 1990. They are the second largest beer consumers in Europe, after the Czech.
Wurst, which means sausages in German, are an important part of the German cuisine, which are made of pork, beef or veal and flavored differently. As for bread, there is a long tradition of bread-baking of which Germans take pride in. There are breads with different shapes, black and white, with different tastes and names, sweet, soft, plain with all types of seeds you could think of.
Clothing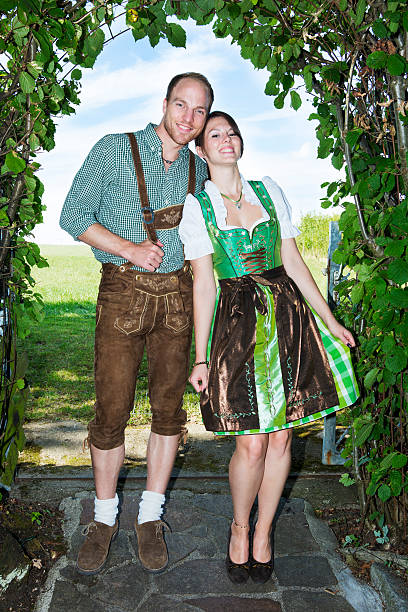 Today, the average German dress is typically western. Both men and women wear dark simple suits and shirts in business context. However, each region of the country have their own traditional costumes, which differ a bit from one another. For example, in the state of Bavaria, the traditional costume for men is leather trousers that end just above the knee, while for women it is a dress that incorporates a bodice, blouse, full skirt and an apron. You can see people wearing these costumes, especially during carnivals or festivals.
Religion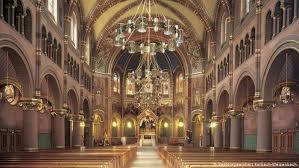 In Germany a percentage of 65 to 70 of people recognize themselves as Christians, 29% of which as Catholics. There is also a Muslim minority of 4.4%. A number as high as 36% do not identify themselves as having any religion or belong to another than Christianity or Muslim.
Music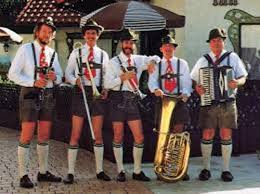 World's most renowned classical composers, as Bach and Beethoven, who have marked the transition of music between the classical and romantic to western classical music, are Germans, who were born and died in Germany. Other famous composers from Germany are Brahms, Schubert, Handel, Telemann, Orff etc.
Nowadays, Germany is home to many music festivals, starting from electronic music to hip-hop and rock & roll. The largest music festival in Germany, which is also one of the largest in the world, is the Rock am Ring festival which gathers artists and performers, as well as music fans from all over the world.
Germany also has many opera houses, which also serve as a tourist attraction for foreign visitors.
Architecture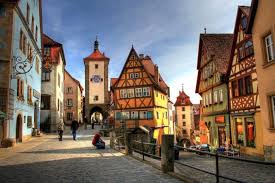 The country has gone through a tumultuous history, the signs of which are evident in its rich and diverse architecture. Its palaces, castles, cathedrals and monuments best tell the story of Germany. Amphitheaters, spas and roman bridges are part of the ancient architecture and the civilization that bloomed in the territory that today is Germany. Pre-Romanesque architecture consists of churches as the Abbey Church of Saint Michael's that dates back to the beginning of the 10th century. Whereas, during the Romanesque period a lot of cathedrals were built, which have survived through time till today.
The Cologne Cathedral as well as many other cathedrals were built during the Gothic era. The Renaissance, which bloomed between the 15th and 17th centuries, is characterized by castles and palaces as the Heidelberg castle or the ducal Landshut Residence.
Baroque architecture arrived in Germany in the 18th century, and a lot of building as the Wurzburg Residence or the Augustusburg Castle have survived through time until today, and are among the tourist attractions that gather a lot of tourists.
Buildings like that of the Semper Opera in Dresden, the Schwerin Palace and the Ulm Cathedral belong to the historicism architecture. As for the modern era, it consists of buildings as the Einstein Tower, Berlin Modernism Housing Estates and the Gliwice Radio Tower.
Celebrations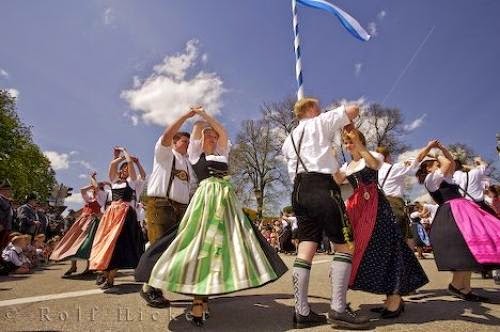 Though the Germans are known as very bureaucratic people, they too know how to have fun and enjoy life. The widely attended carnivals and festivals prove this statement best. Both types of events are a joyful period of the year in which whole cities engage in all-out parties and colorful celebrations. The Carnivals have a long history in Catholicism, while today they are celebrated by street parades of people wearing costumes and masks. There is a variety of carnivals and festivals celebrating all spheres of life and joy.
Their weddings are also very special. It is a tradition for the bride to carry bread and salt with her as an omen for food harvest. On the other hand, the groom is supposed to carry grain for good luck and wealth.
Germans take care of each other
One of the best traits of the German people and culture, is that they like to take care of each other. For example, lost items are hung on trees. If you are at a park in Germany, or anywhere near a tree, and you see something hanging at its lowest branches, then known that this is a lost thing. Somebody has lost it, and the other one who found it took care to hang it on the tree. So when retracing their steps, the owner will have it easier to find their belonging.